New Large Scale Art: Raven's Escape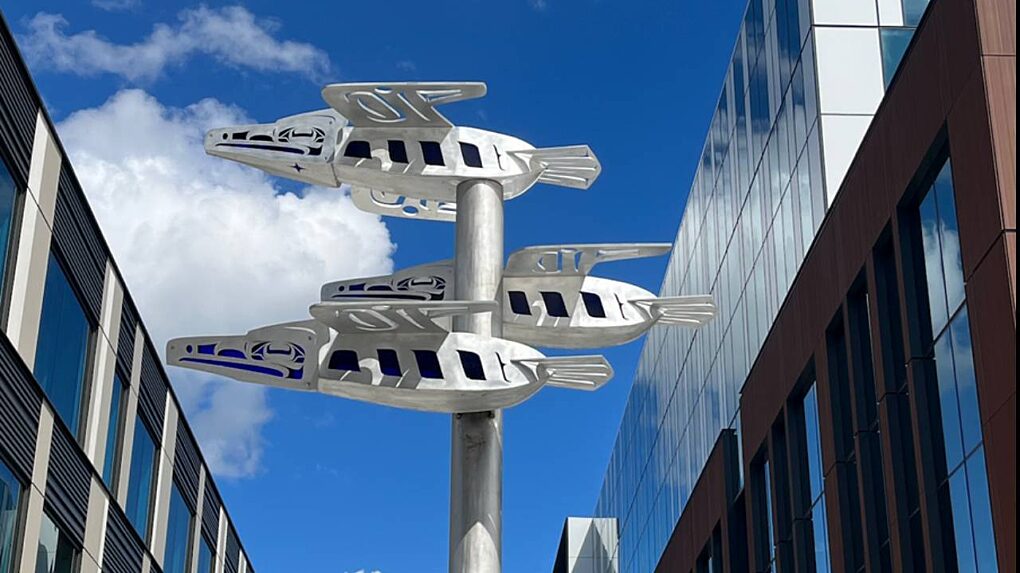 The newly created "Raven's Escape" stands at over 20 feet tall and consists of ravens in flight, executed in Singletary's signature style of Northwest formline design. Illuminated at night, they also serve as wayfinding beacons.

This large-scale sculpture was created by Preston Singletary and David Franklin, and was installed at the Microsoft campus in Redmond, WA., where it extends from the roadway to the pedestrian area.

Preston Singletary & David Franklin
Raven's Escape
Metal, glass, custom lighting

Commissioned by Microsoft Corporation, project management with logistical coordination by The Lumiere Group.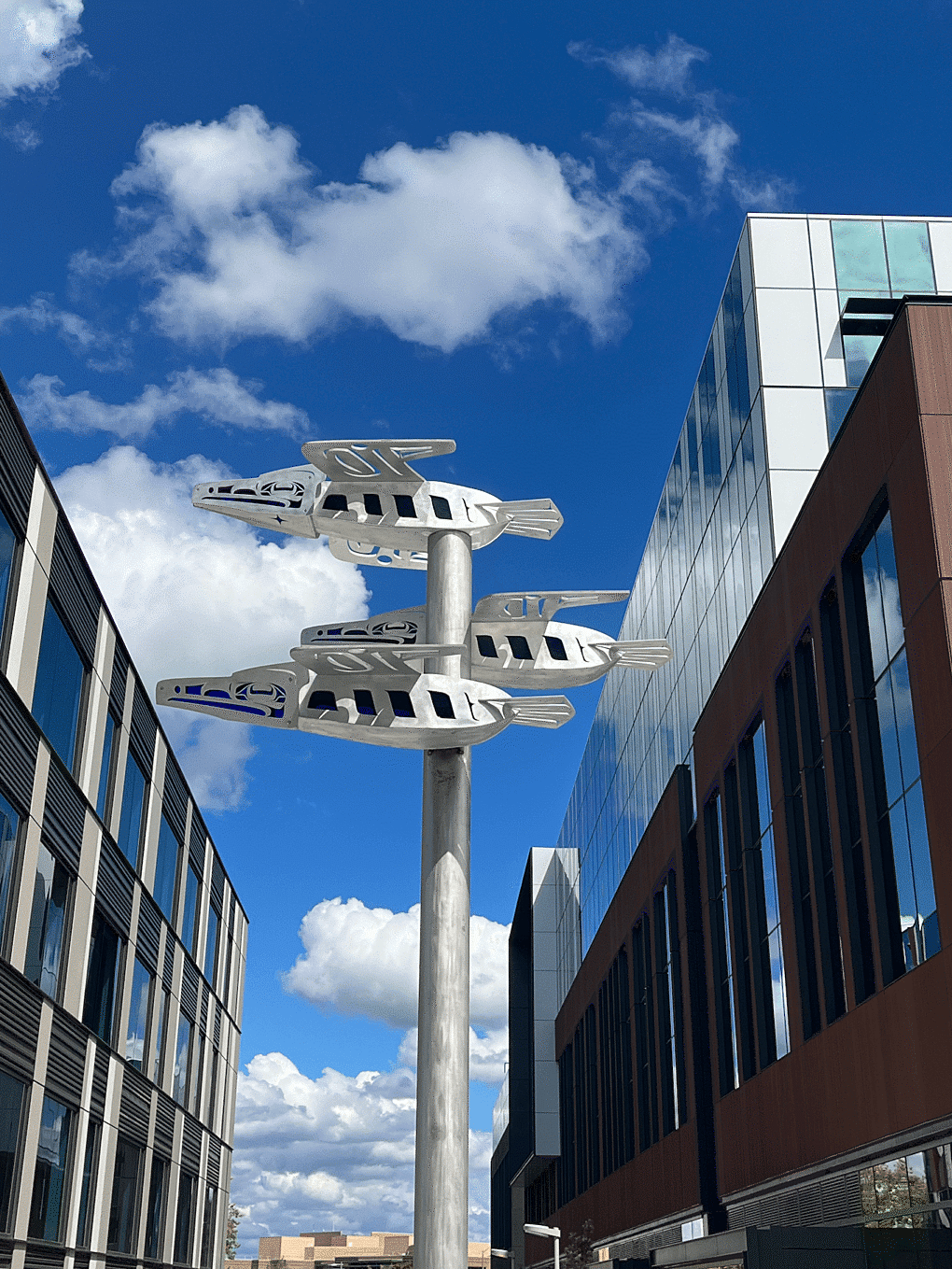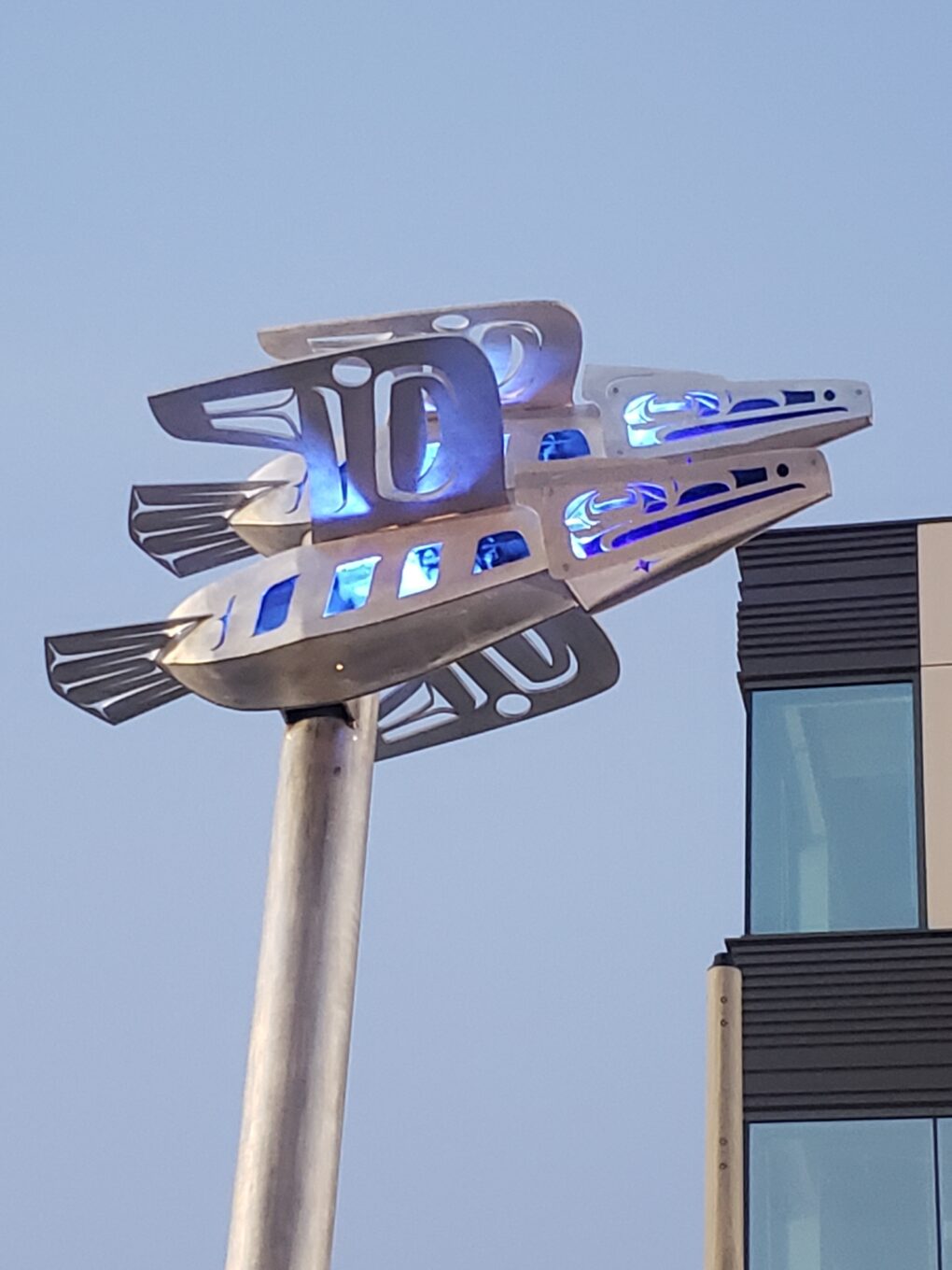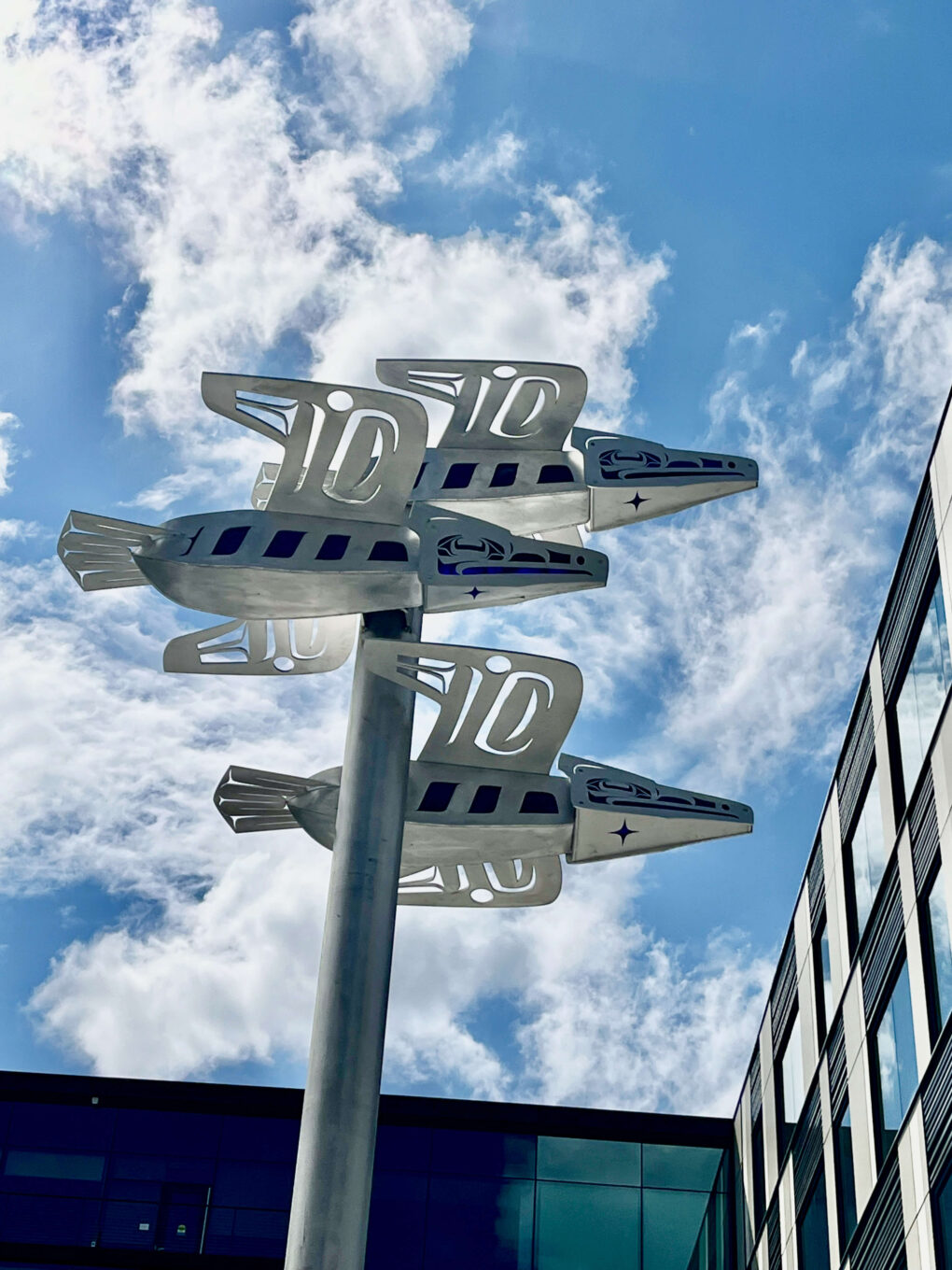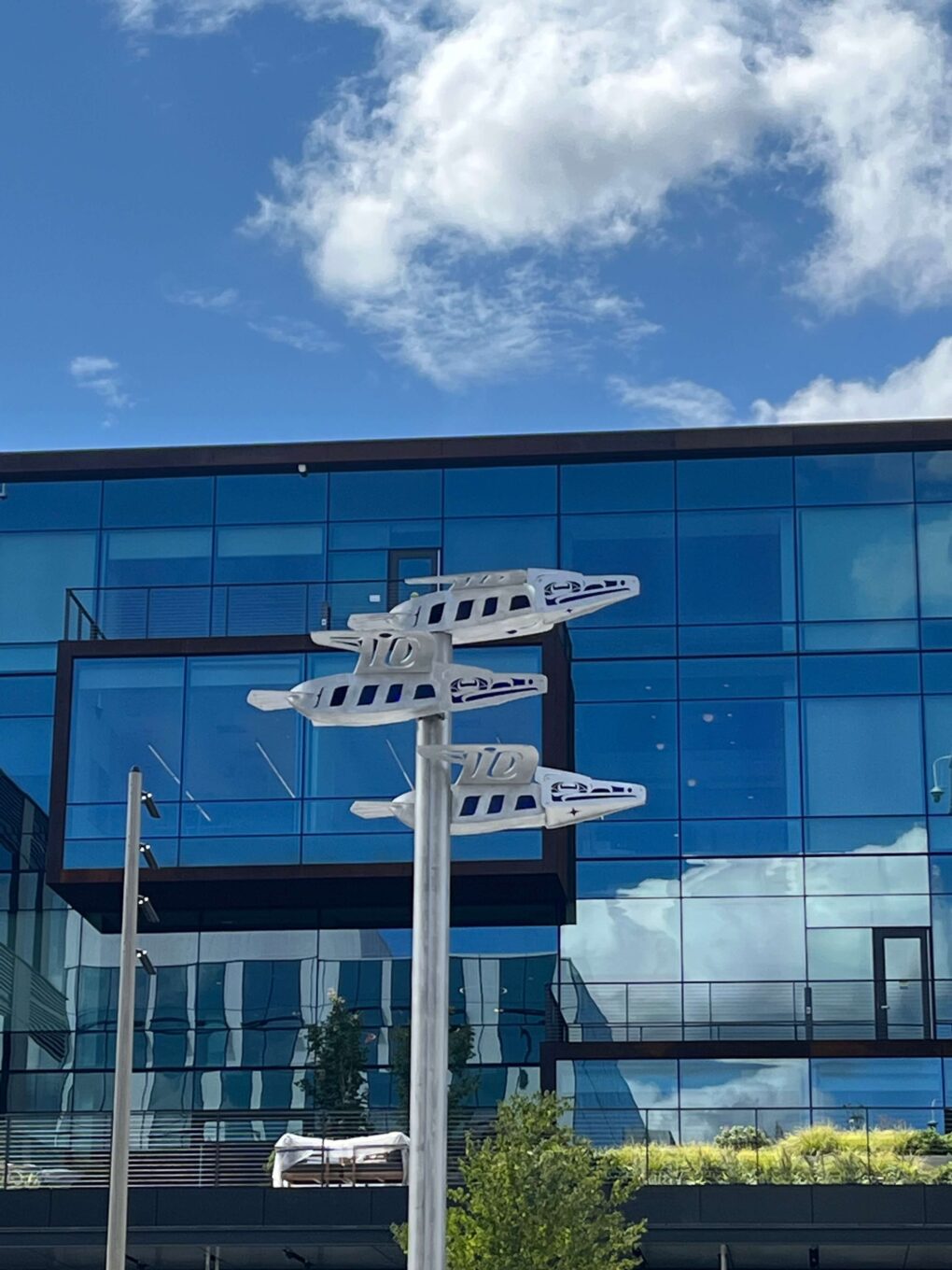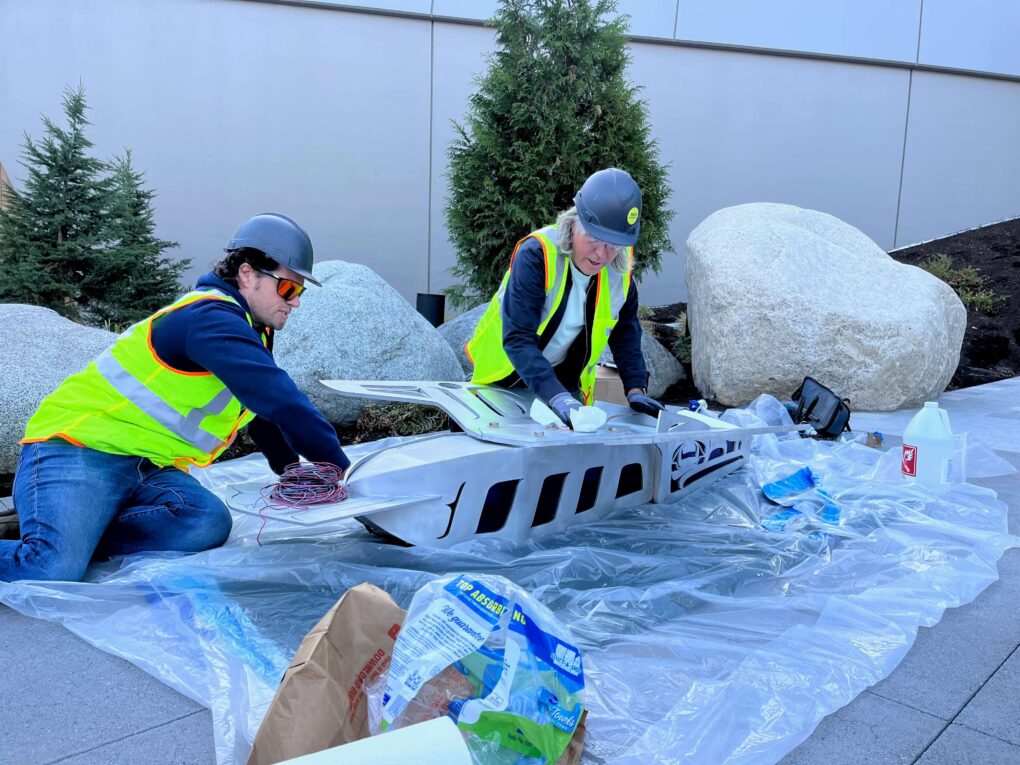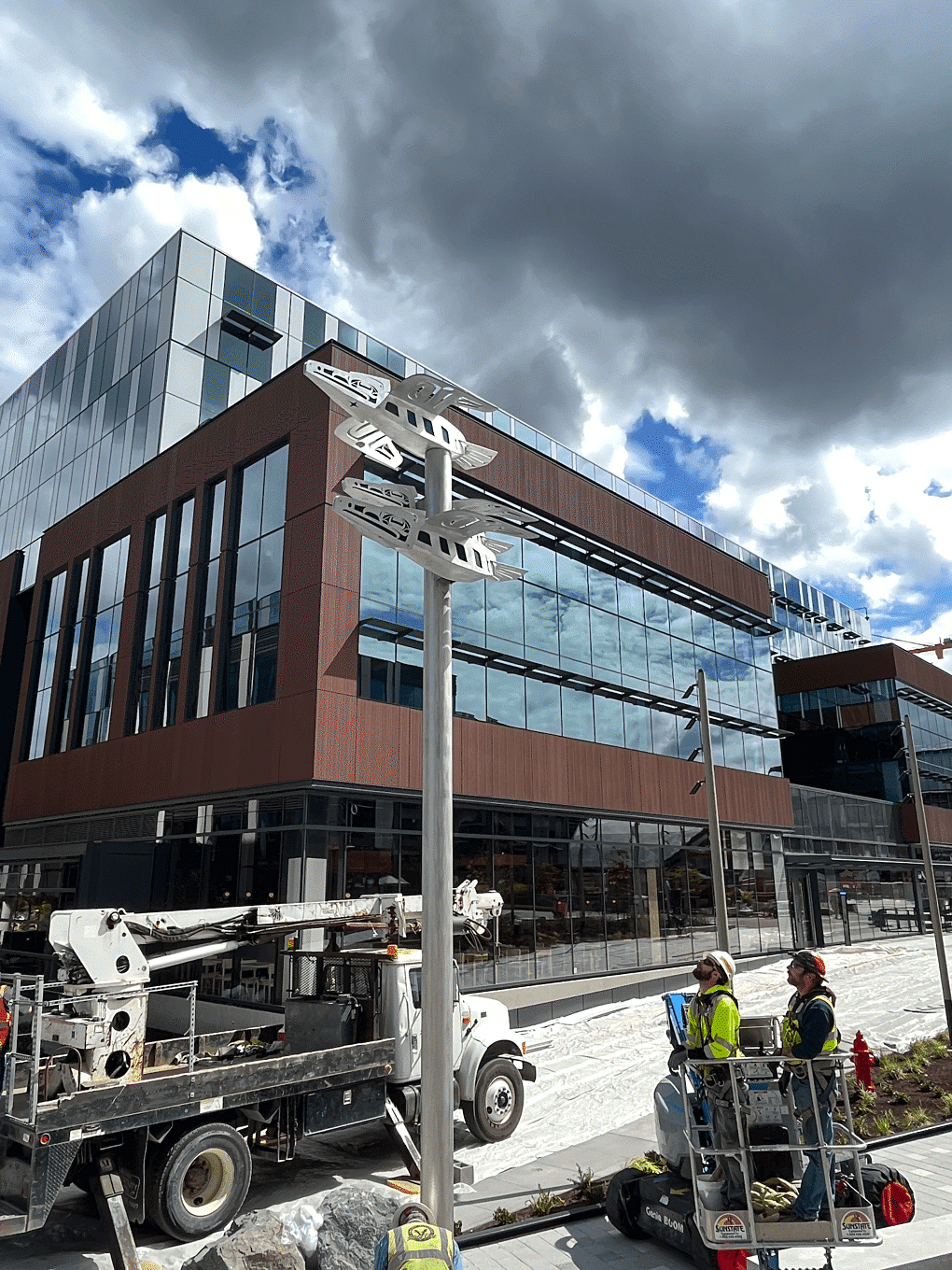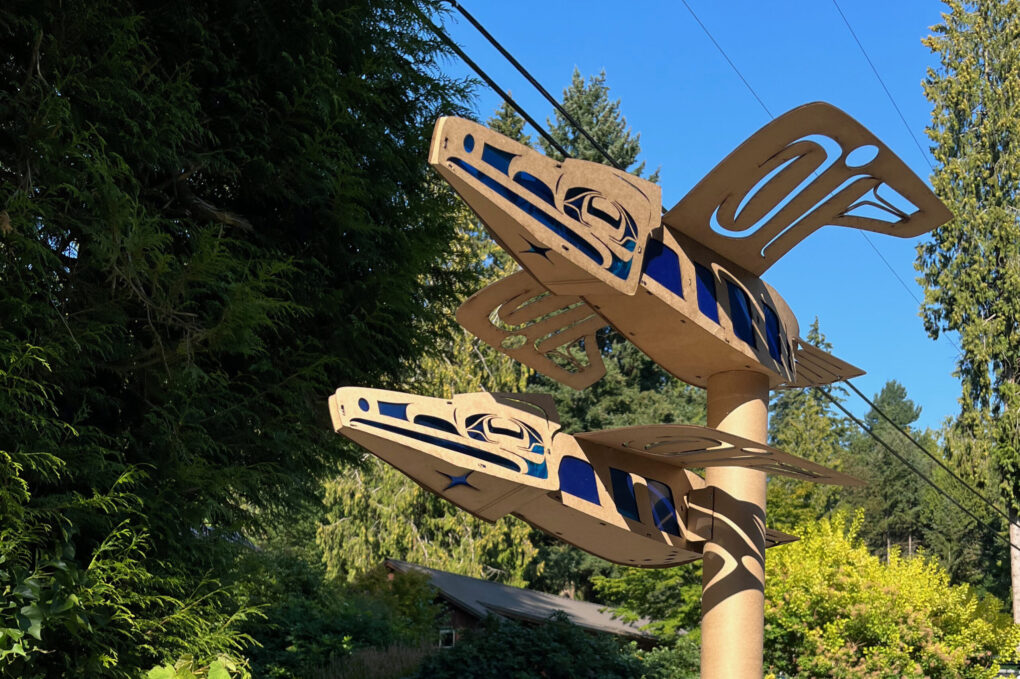 "Raven's Escape" by Preston Singletary & David Franklin. Photo: David Franklin
"Raven's Escape" by Preston Singletary & David Franklin. Photo: David Franklin

"Raven's Escape" by Preston Singletary & David Franklin
"Raven's Escape" by Preston Singletary & David Franklin. Photo: David Franklin
"Raven's Escape" by Preston Singletary & David Franklin. Photo: David Franklin
"Raven's Escape" installation, with Preston Singletary and Sean Albert. Photo: David Franklin
"Raven's Escape" installation. Photo: David Franklin
Model for "Raven's Escape". Photo: David Franklin