Pop-Up Exhibition With Preston Singletary and Martin Janecký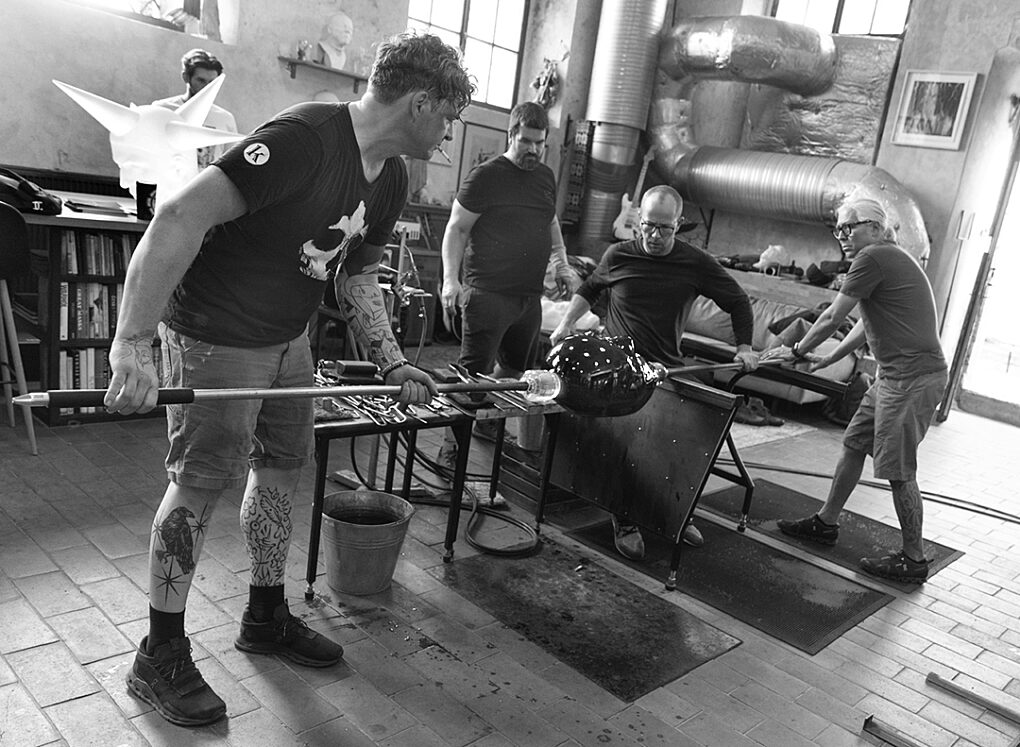 Pop-Up Exhibition Opening With Preston Singletary and Martin Janecký
Where: Janecký Studio s.r.o., Lázeňská 485/2, 118 00 Praha
When: October 10, 2023

In a collaboration transcending borders and traditions, world-renowned glass artists Martin Janecký and Preston Singletary will bring their exceptional talents to Prague from October 3rd to 10th, 2023 for the first ever Kampa Glass Jam. Throughout the week-long event, the two artists will create a series of glass sculptures that blend their respective technical mastery and artistic perspective. The week of collaboration will culminate in a pop-up exhibition showcasing pieces from each of the artists' existing collections as well as newly created pieces resulting from the week's collaboration.

Preston Singletary, hailing from the Pacific Northwest of the United States, is equally celebrated worldwide for his exploration of his own indigenous Tlingit cultural heritage through a contemporary lens. Singletary's artistry seamlessly combines Native American mythology and designs with glassblowing techniques creating a dialogue between tradition and innovation.
Martin Janecký , a native of the Czech Republic, has gained international acclaim for his virtuosic ability in glassblowing and especially a technique known as inside-bubble sculpting. His work is rooted in the rich history of Bohemian glass artistry while pushing the boundaries of what is possible in glass art.
To document this event renowned glass photographer, Russell Johnson, and award-winning filmmaker, Peter West, will join the two artists in the studio. Their efforts will capture a behind-the-scenes look at the creative process and the magic that unfolds over the course of the week.