Preston Singletary at the Masters of the American West Exhibition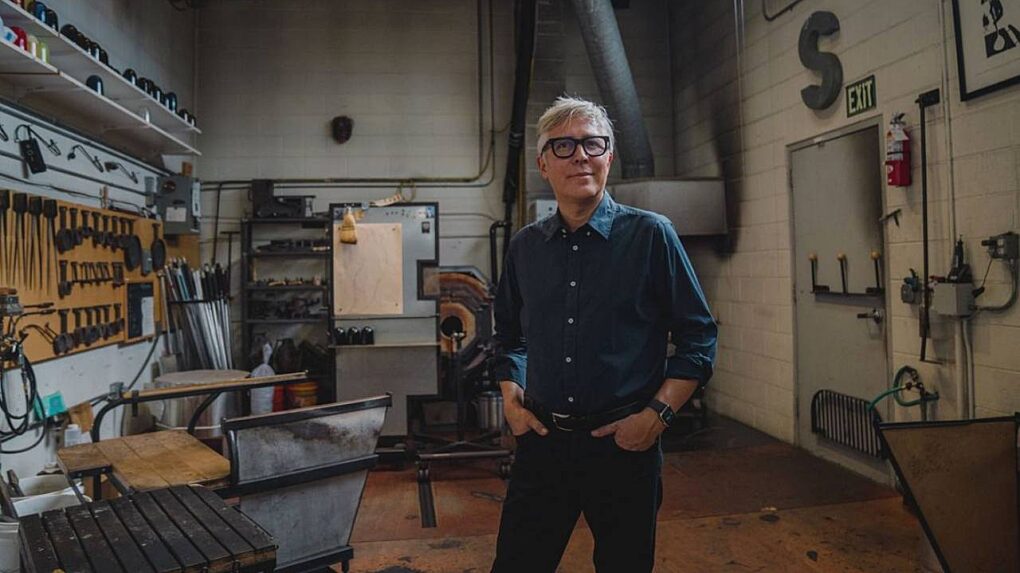 The Masters of the American West exhibition is on view from February 11th - March 26th, 2023 at the Autry Museum of the American West in Griffith Park, Los Angeles, California. With over fifty-five extraordinary artists, this prestigious exhibition displays paintings, mixed media, and sculptures by nationally recognized artists.
This year Preston Singletary accepted the Chrystina and James R. Parks Trustees' Purchase Award for his Tlingit Basket created in blown and sand carved glass. Watch a Road to the Autry Masters interview with Preston Singletary and Jim Rea, Co-Chair & Artist Liaison for the Masters of the American West as they discuss Singletary's art, inspiration and more.