New Interview: San Diego Union Tribune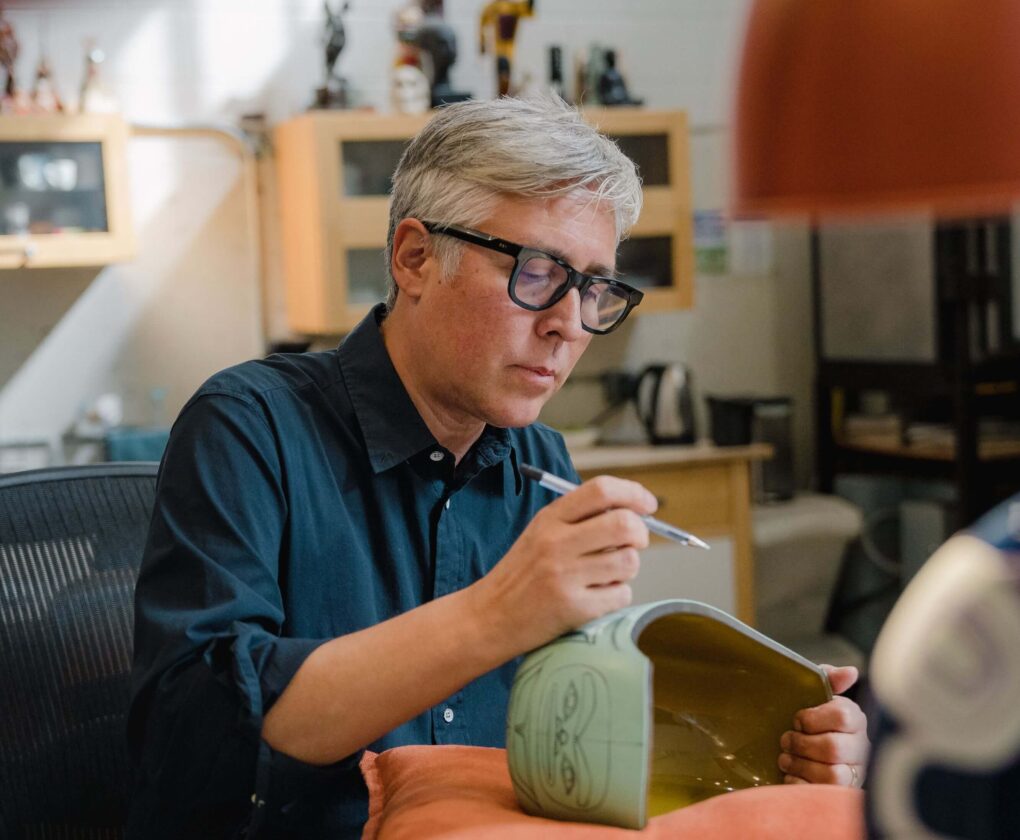 Read a new article from the San Diego Union-Tribune, titled "Artist Preston Singletary Finds Transformation in Glass and His Native Culture".

Asked on on how he would describe the way that he sees and understands contemporary Native art, Singletary responds that:
In my estimation, it usually means something that is a life practice where you're interpreting your own culture, the objects or the concepts of your culture. In this case, since I'm a maker, I make objects, so I kind of go in many different directions. I used to spend a lot of time trying to make things that would look like the things from the culture — a totem or a hat or a spoon, a mask or a rattle. Today, I play a little bit more freely with that. I do things that are more modern. I let modernism sort of influence what I do, but I spend a lot of time working with other Indigenous people from around the world.
Read the full article here.
See Preston Singletary speak at the Mingei International Museum in San Diego on May 6th, 2023 for "Cultural Transformations: Gallery Talk with Glass Artist Preston Singletary".
Image: Jovelle Tamayo. Courtesy of the American Craft Council Library and Archives.