Refract: The Seattle Glass Experience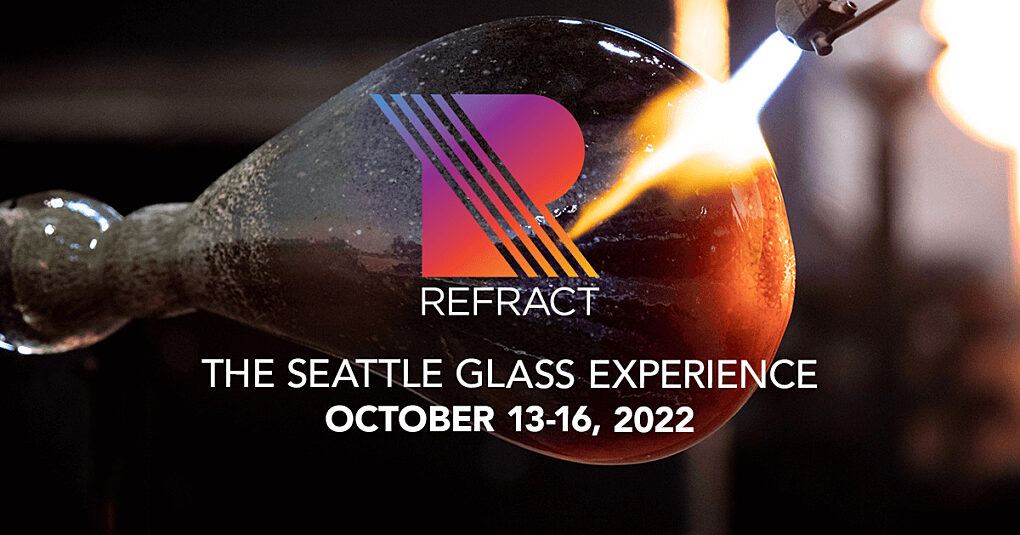 The Seattle Glass Story
Though glass has ancient traditions in Europe, it's a relatively young art form in the United States. Just over 50 years ago, factory facilities were producing glass works, but the idea of "glass art" didn't exist. In 1962, the first glass program in America brought the idea of studio glass to fruition, marking a fundamental shift in glassblowing in America. The Studio Glass movement put greater emphasis on the artist as designer and maker and encouraged the creation of one-of-a-kind objects.
Since those beginnings, interest and experimentation with glass art has flourished, particularly in the Pacific Northwest. In fact, a study led by the Glass Art Society found the Pacific Northwest is the leading regional hub for glass art in the United States.
More than 700 glass artists, from emerging artists to master glassmakers, live in Washington. Pilchuck Glass School, an internationally renowned center for glass art education, has flourished in the Puget Sound for more than 50 years. More than 100 glass art studios made their home in our region.
Why is the Pacific Northwest the center for glass art?
Chihuly Garden and Glass and Visit Seattle set out to answer that question by creating "Refract: The Seattle Glass Experience," which makes a return October 13th-16th, 2022. Join us as the region's luminaries of glass art come out to shine with special events, epic exhibitions, studio tours, intriguing demos, and opportunities to meet the artists themselves.
Attend a Refract event with Preston Singletary
Preston Singletary will be featured in two Refract events, a Virtual Studio Tour with the Traver Gallery on October 14th and a Panel Discussion with Raven Skyriver and Dan Friday presented by the Stonington Gallery on October 13th. We hope to see you at both events!