< Back
An Eagle's Abstractions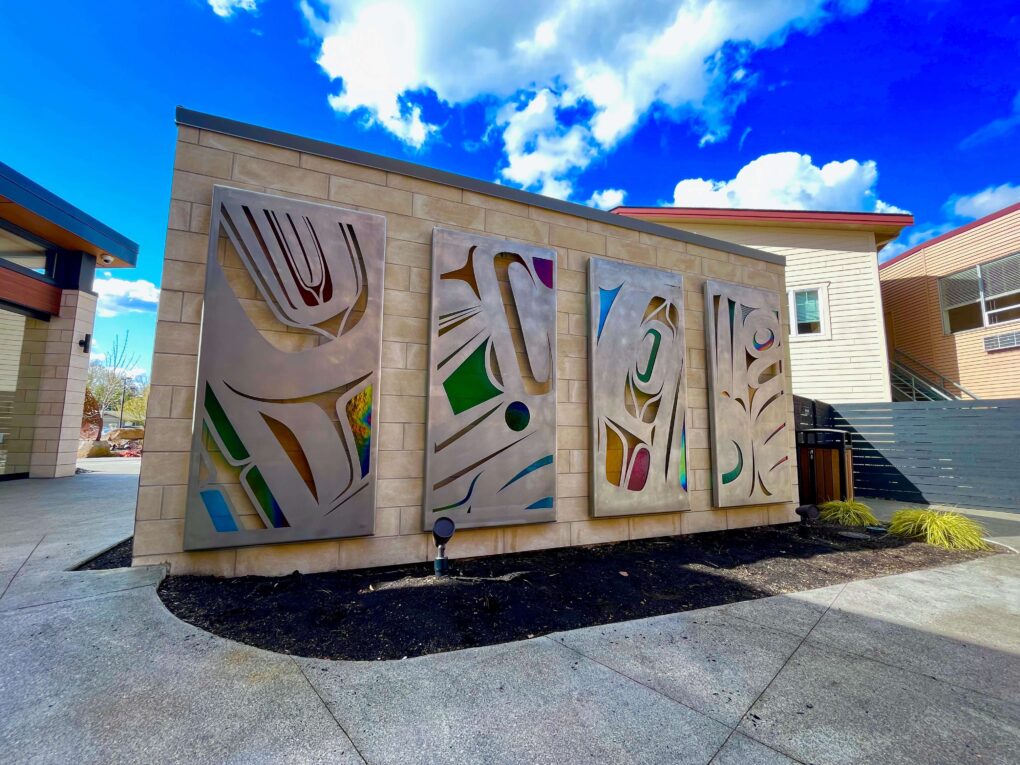 These four panels are abstract versions of my traditional artform. They are titled An Eagle's Abstractions. I am Tlingit, a tribe from Southeast Alaska, of the Eagle moiety and Killer Whale clan.
Within the design can be seen a Killer Whale's face as well as an Eagle's face. There is also a wing and part of a human hand and Eagle's talon. Indigenous work pays special attention to these important and powerful parts of human and animal anatomy.
Animals can have a human form they can transform into amongst their own people. It is this ability of the viewer to come up with one's own interpretation of the design that adds another layer of transformational potential of the panels.
The shapes and colors tell a story, one related to my work as well as and the history of this beautiful coast. Someone who sees them for the first time, and is unfamiliar with my personal story, may be able to find their own unique story within.
I have long been a fan and creator of works that are both traditional and modern. I am using my palate of colors supported by stainless steel. They combine to make a visual experience that can change throughout the day and sometimes be painted by the sunrise.
- Preston Singletary
An Eagle's Abstraction
Preston Singletary & David Franklin
Glass, metal and custom lighting
8' x 16'
Panorama Retirement Community, Lacey, WA.