< Back
Dancing Staff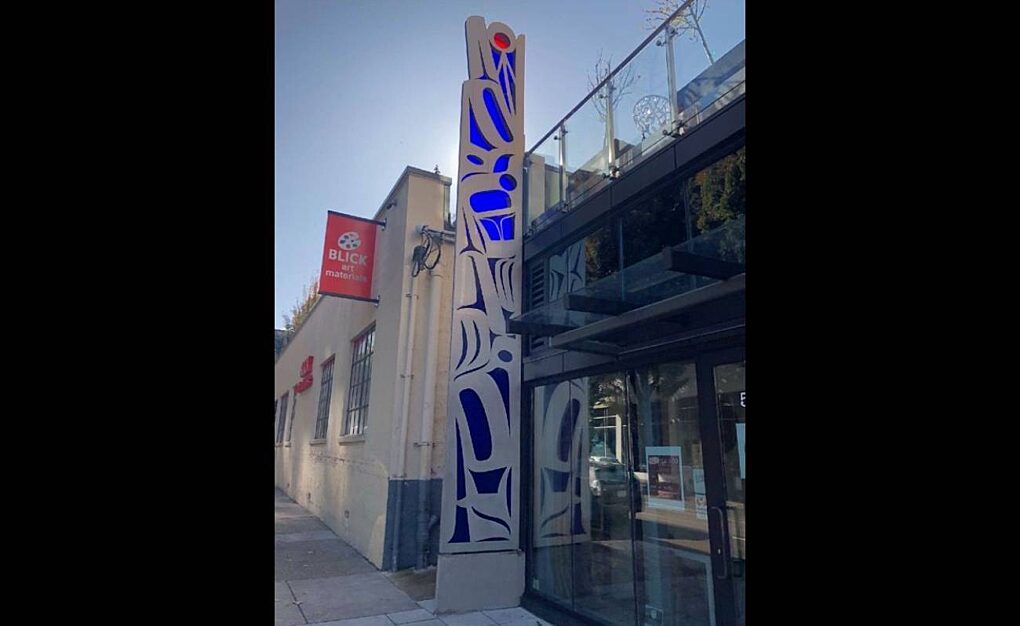 In 2017 artists Preston Singletary and David Franklin began work with the Regional Arts & Culture Council in Portland OR. to design a large-scale public art piece in the Pearl District.
Design work and fabrication began in Summer 2017 and in January 2018 the piece was installed on-site at NW 11th and Hoyt St. at the new Dianne Apartment building. Constructed of steel, glass and lighting elements this piece stands over 20 feet tall.
This piece represents a Tlingit Dancing Staff, which were used by singers or dancers and thumped on the floor to keep time or waved in sync with music. This work explores the dynamic relationship between the Wolf and the Raven. The top of this sculpture depicts Raven holding the sun.