Reflecting on the Past Year and Looking Forward to 2023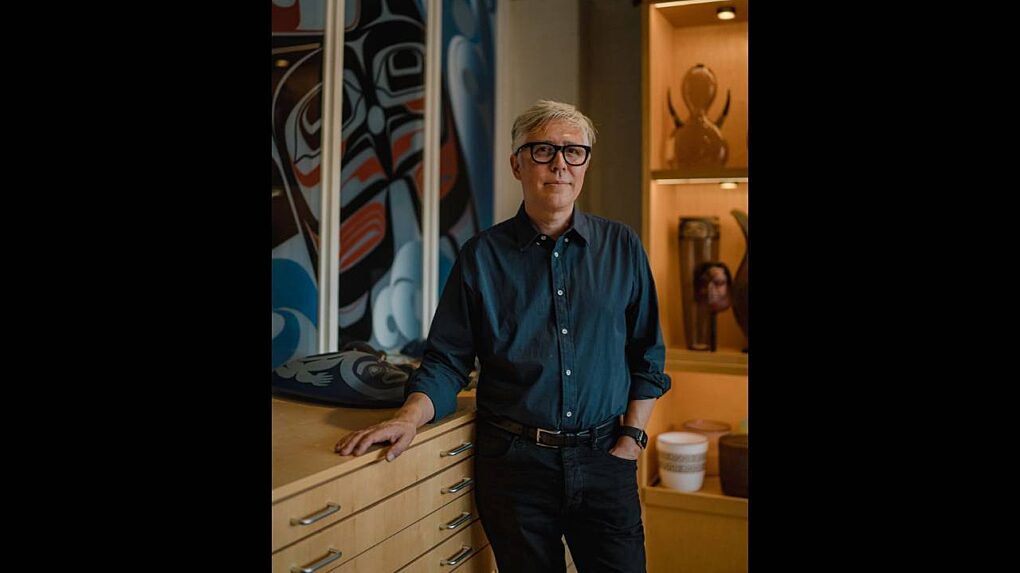 As 2022 comes to a close, it was a quite busy year. Starting with the exhibition opening of Raven and The Box of Daylight at the Smithsonian's National Museum of the American Indian. It was a fantastic installation and included two trips to DC, first for a soft opening and then public programming in May. This traveling exhibition will be on view at the National Museum of the American Indian until January 29th, 2023, and will then open at the Chrysler Museum of Art in Virginia on March 3rd, 2023.
I also did workshops at Pilchuck Glass School, Montana and Vancouver, BC. and presentations in DC and Louisville, KY. In 2022 I was honored to be the recipient of the Arts Innovator Award from Artist Trust, and named a Fellow of the American Craft Council.
2022 also sent me on two trips to Sitka, AK. , where my clan affiliations come from. I donated a bronze Family Story Totem which we renamed Xóotsk'i Tláa Kootéeyaa, Mother of the Little Bear. This was a fantastic homecoming, returning the spirit of my great grandmother Susie Johnson Bartlett Gubatayo to her ancestral homeland. The community was very generous with their time to my family. Most of whom were in attendance, including my mother and her two sisters.
In the summer I installed my heaviest piece to date, the 2,800 lb. Killer Whale Totem, which stands over 8 feet tall, at the Seattle Art Fair with the Traver Gallery, and then again at Blue Rain Gallery in Santa Fe.
The fall wrapped up with co-chairing the Pilchuck Auction and attending my first in person board meeting on the Corning Museum of Glass. It was fantastic to see the museum again after several years and learn about the new goals to expand the Artist in Residence studio and programming in a major renovation.
And the music! The band that I co-founded, Khu.éex', has gone through personnel changes and we are in a new phase of creativity, with a new album to be released after three years of chipping away at it. We have a podcast in the works, which is kind of like a listening party that will tell stories about the bands evolution and insights to the music.
Looking ahead, a documentary film is being created about the group titled: Khu.éex', The Magic of Noise, by Heartstone Studios. In January we will be scoring a soundtrack for the film that will result in our first ambient recording that will be released at some point next year in time for the documentary to be screened and released.
Another project on the horizon is a book of memoirs, titled Fusion Notes, written by me that will be published by Minor Matters Books, in collaboration with Michelle Dunn Marsh. The book will cover several different topics, including my thoughts on art, glass, spirituality, travel, learning from mentors, collaborating with other artists and Indigenous cultures and more. If you are interested in supporting this book you can order a pre-sale copy at Minor Matters Books.
I hope that you are all doing well and will have a fantastic 2023. Thanks to my entire team at the Preston Singletary Studio and to all of you for your continued support. I hope to see you sooner rather than later.


- Preston Singletary
Photo by Jovelle Tamayo, Courtesy of the American Craft Council Library and Archives.